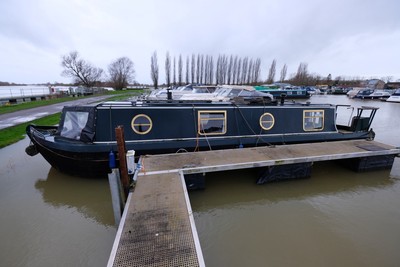 Narrow Boat – £20000.00
This lovely 35 ft extended cruiser, has a diesel engineHot water is supplied by a Rinnai gas water heater . There is a multi fuel stove in the saloon. Doubles doors with two windows to the sides at both ends of boat . Three portholes and four square windows throughout, making boat very bright and sunny inside. A sofa bed that converts to a double sofa. The galley is equipped with a cooker, sink and laminate worktops, 6 cupboards and a draw.There is a Porta Potti in the back room.Cratch cover . All in all a beautiful and spacious boat with endless possibilities. Ideal as a live board.
£20000.00
This product is currently listed on eBay. If you wish to purchase the product or would like to contact the seller, then please click the button below. Please be aware that this product may have sold since listing.