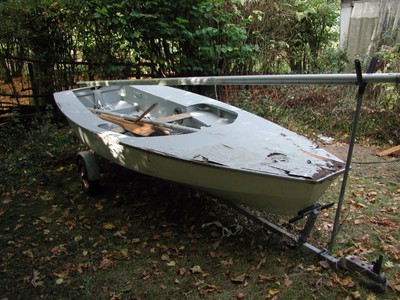 Boat Project. Classic Mirror 14 Foot Sailing Dinghy And Trailer – £200.00
An old classic Mirror Dinghy approx 1968, all plywood construction. Hull is sound, Deck needs replacing throughout. A very easy restoration. Complete with aluminium mast and boom, 1 foresail and 1 mainsail, rudder and sailing keel. All deck fittings. Pair of oars and trailer included.
£200.00
This product is currently listed on eBay. If you wish to purchase the product or would like to contact the seller, then please click the button below. Please be aware that this product may have sold since listing.