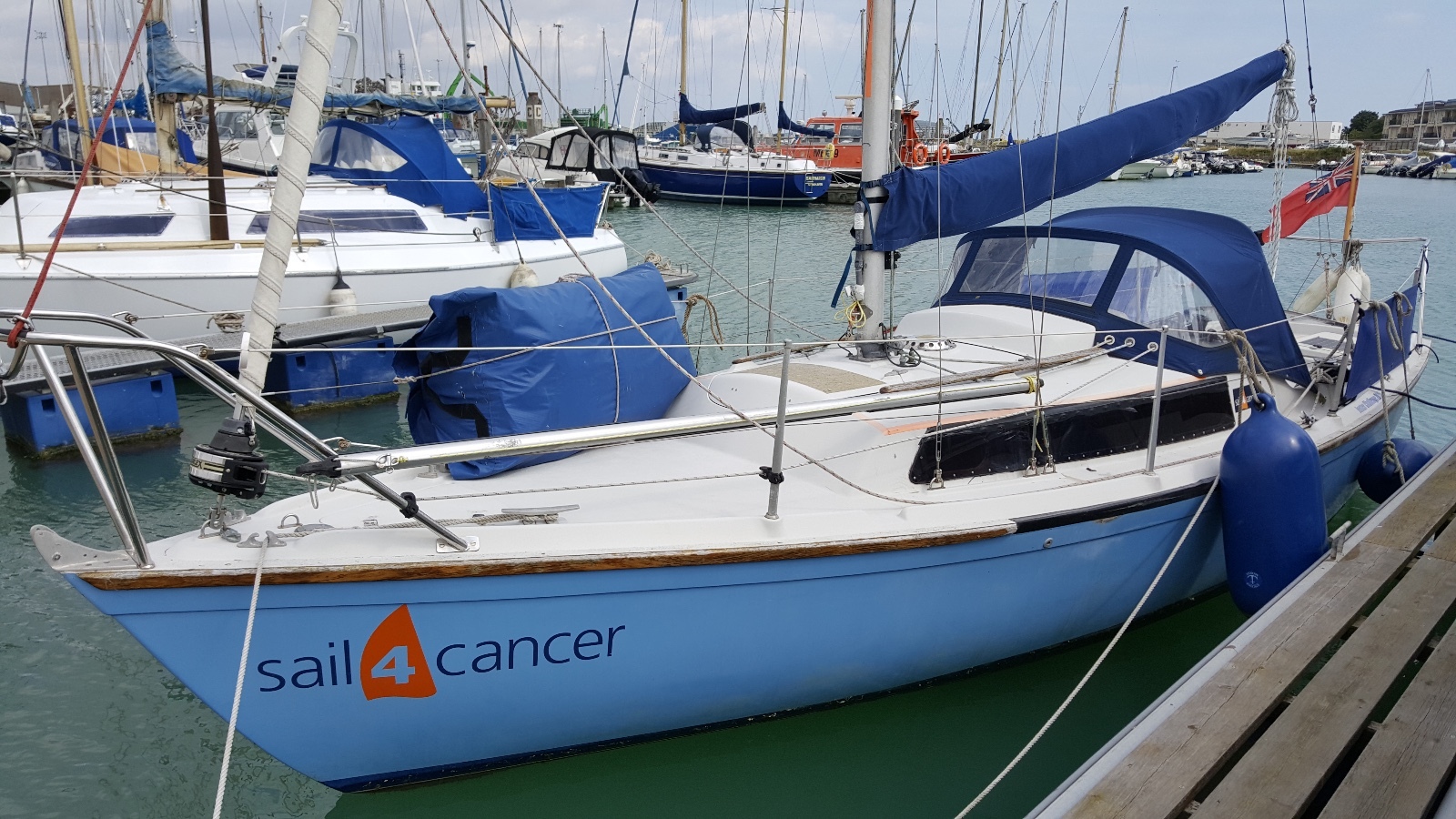 Sailing Yacht – £4000.00
For sale is my Achillies 24. Selling her as I'm just not able to use her enough. Currently lying in Sussex.These are fantastic lively, fast and highly capable boats for their size. This version is the bulbed fin keel version (best performing). Her bottom was re anti fouled 2 months ago and she is fully kitted out and ready to sail anywhere. Coast, sea or ocean. She's rigged for easy shorthanded sailing with roller reefing mainsail and headsail, a snuffer for easy spinnaker rigging and equipped with auto pilot. Comes with a Quicksilver inflatable keel tender.She is generally in very good condition for her age. The washboards, handrails and rubbing strake could use a lick of varnish, and there is a small section of rubbing stake missing on the port side due to excessive rubbing during a storm. Easily fixed if you wanted to tho. Obviously she has some age related stains, chips a cracking on the deck gel coat. But she stays dry inside and the hull gel coat is in great condition. The equipment she comes with is listed below.Engine:Yamaha 6hp long shaft 2stroke in good running order. Sits through a well in the cockpit. Integral and aux 10L fuel tanks.Sails and rigging:Good condition furling main and headsail. Almost new condition 30m2 radial head spinnaker rigged in a snuffer. Spare main and head sail.Re rigged about 7 years ago so all the standing rigging is in very good shape. All of the running rigging is reasonable condition, some of it new this year. Electrical & navigation:leisure battery charged via solar panels on the stern hatches, 12v sockets, LED smart tri masthead nav light, standard nav & steaming lights, DSC VHF (gps antenna not wired but easy to do), depth sounder, GPS (not connected as i use a stand alone tablet), autopilot, compass.Safety & deck equipment:2x lifejackets, lifebuoy and light, fog horn, radar reflector, anti collision flares, distress flares, bording rope ladder, inflatable quicksilver tender (https://i.ebayimg.com/00/s/NTc2WDEwMjQ=/z/-gEAAOSwWTRWzZdi/$_86.JPG) , boat hook, CQR ancor with chain and warp. selection of warps and lines, selection of fenders. Canvas spray hood in excellent condition.
£4000.00
This product is currently listed on eBay. If you wish to purchase the product or would like to contact the seller, then please click the button below. Please be aware that this product may have sold since listing.